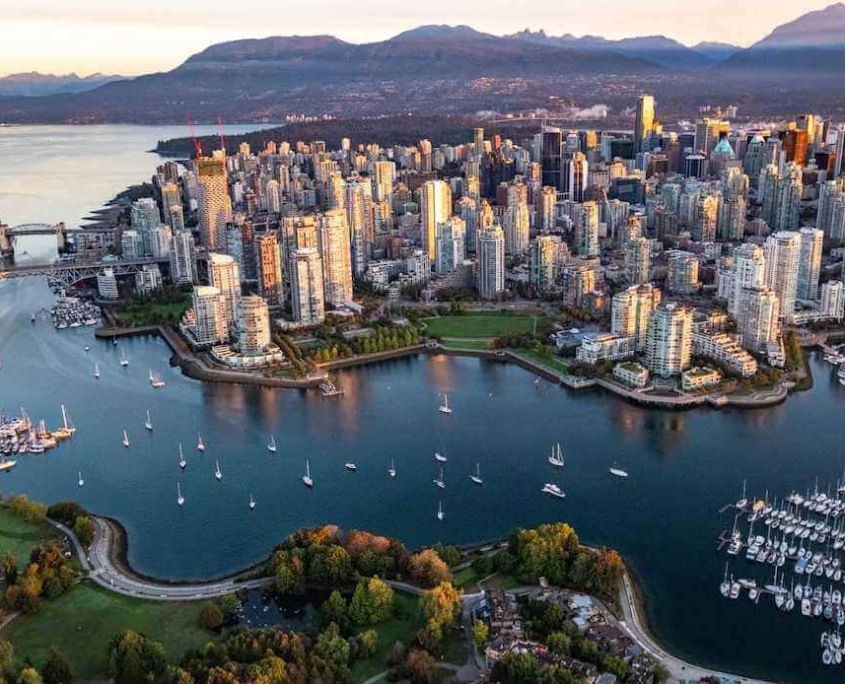 Short-Term Rental Property Management in Vancouver
In the beautiful bustling city of Vancouver, British Columbia there is no shortage of stunning scenic beauty and mild climate. Whether they are over for business, vacation or family; guests are always in awe of how breathtaking this city is. However, when it comes to picking out a place to stay there is no doubt that hotels and Airbnbs are the choices you have at hand.
As much as hotels may deliver a professional, uninterrupted and strict service, Airbnb's are homier and carry that more personal vibe. Read on to find out an in depth guide to statistics and data on Short-term rental property management in Vancouver.
Short-Term Rental Property Management in Surrey, BC
Quite an economical city, Surrey's average daily rental rate amounts to $91. That can be viewed as much for some individuals but, usually, cities in British Columbia fetch higher rates. Nevertheless, there is a fairly high rental demand for Airbnb properties in this city.
Different from the other bigger cities, Surrey only has a total of about 1100 properties on the STR market. In comparison to Vancouver that boasts of nearly 8000 sum total of properties, Surrey is moderate. Short-term rental property management in Surrey, BC can be an easier task when there's less competition.
Short-Term Rental Property Management in Richmond, BC
If there is any place you are thinking of flying to for the holidays, think no further than Richmond, BC. It's known for its natural beauty that will pull at all your heart's strings and leave you daydreaming for months later. From parks to cycling routes, to its heritage facilities, there is just no end to just how much this city can surprise you.
Everyone who chooses to book a ticket there will probably wish it is a one-way ticket. Unsurprisingly, the rental business in Richmond is booming. If you find yourself lost with how to handle Short-term rental property management in Richmond, our proven statistics can help direct you.
Short-Term Rental Property Management in Burnaby, BC
One of the biggest cities in Canada, Burnaby is a great blend of culture and beauty. A sight for any traveler's sore eyes. You never have to worry about safety or unpleasant weather conditions. Yes, it does get cold (it is Canada after all) but the city is centrally located to many delightful places. Downtown Vancouver is only 15 minutes away from Burnaby if you choose the proper mode of transportation. Shert-term rental property management Burnaby, on another note, is downright impressive. Affordable with a wide variety of homes and inclusivity, this city wins!
Short-Term Rental Property Management in West Vancouver
Known as Canada's wealthiest municipality, West Vancouver packs on a bunch of advantages and benefits that attract visitors from afar. It is also situated right next to North Vancouver (which also happens to be Canada's second-wealthiest municipality). This altogether makes this city a number 1 choice for lots of people. It is bound to boast of a fairly expensive lifestyle, but that's the magic about it.
Short-term rental property management in West Vancouver could be initially tricky to figure out but once you do, it's easier from then on. The rentals are pricey, the services are definitely outstanding and pleasing to the guests. All in all, West Vancouver is here to contribute a pleasant, posh and one of a kind lifestyle.
Short-Term Rental Property Management in North Vancouver
Popular for its safety that outstands even the biggest US cities, North Vancouver is just the cozy spot for vacations, one-day getaways, and business stops. Its safety and cleanliness sum it up to be a pretty grand spot for anyone to stay the night. Nay, stay the month! This city is only emerging in the Airbnb industry but has seemed to already find its spot.
Knowing about the following statistics will help you to further understand how Short-term rental property management in North Vancouver works for the best.
Short-Term Rental Property Management in Whistler, BC
Short-Term Rental Property Management in Victoria, BC
Short-Term Rental Property Management in Coquitlam, BC
Further out into the stretches of Canada's British Columbia, the city of Coquitlam is a simple one that isn't for excessiveness. It is fairly cheaper and more affordable to rent out, when compared to other parts of British Columbia. That can be attributed to the fact that it is a majorly unrecognized city and still establishing itself up to the standard of similarities. Airbnb properties in Coquitlam are less in number but rank high on their quality service and standard.
Our detailed statistics and data analysis below will help to clear confusions on how to execute Short-term rental property management in Coquitlam, BC.
Short-Term Rental Property Management in New Westminster
A truly big part of history, New Westminster has been around for centuries now. Over the years the ancient city has transformed itself into a newer, more polished version of itself. That is the reason why people flock to the area like a duck on bread. It is laden with historical monuments and has the advantage of being centrally located in multiple areas.
Moreover, its population is very diverse which excites foreigners to pay a visit. To understand the nature of Short-term rental property management in New Westminster,  you should read the following analyzed data.
Short-Term Rental Property Management in Delta, BC
A fairly big city to find yourself booking an Airbnb in, you will find that Delta is close by to other major cities too, making it the perfect hub for accommodation. A train ride will get you to another city in a matter of hours. Individuals who have a business in the bigger cities like Vancouver and aren't prepared to pay high rent choose Delta.
The city has three major parts to it and each has its own set of unique features. North Delta is known to be the cheapest place to live in. The below collected and analyzed data will help hosts know more about Short-term rental property management in Delta, BC.
Short-Term Rental Property Management in Squamish, BC