The list of necessary Airbnb essentials
Being a successful host on Airbnb requires you to provide guests with a comfortable environment. Providing them with all the necessary supplies is a major part of this mission, and it may be rather tricky. Today, we will provide you with a checklist of supplies you will need to let your guests have a positive experience at your property.
Room Supplies
To make things more comfortable, we will split the supplies by category. First of all, let us review the essentials for each room. In this section, we will list both must-have amenities and unnecessary supplies that would still positively affect the comfort of your guests.
Bedroom
Even though the supplies for bedrooms are quite obvious, it is easy to forget something, as there are so many other items on your list. Of course, you will need all the bedclothes, including linens, blankets, and pillows. A good idea would be to also have a trash can, a safe, some bedside lamps, and hangers for your guests' clothes. Alarm clocks are not so popular nowadays as everyone has them in their smartphones, but having one just in case can never hurt. Summing up, your list for bedroom should include:
bedclothes
pillows and blankets
a trash can
a safe
lamps for reading
hangers for clothes
an alarm clock.
Kitchen
The list of supplies for your kitchen should, of course, be individual. Thus, we will try to list as many essentials as possible, but it will be up to you to decide which items are necessary. First things first, you should have a set of dishes and all the cutlery. In case you make your guests clean the property before they check out, there should be all the cleaning supplies as well. Tea and coffee are also must-have items that should be available at your apartment.
In case you are expecting your guests to cook at your property, there should logically be all the supplies available. We will cover the hardware in one of the following sections, so for now, let us focus on smaller supplies such as oven mitts, pans, seasonings, cutting boards, and others. Your own list of these supplies should be based on the equipment you have. For instance, if you don't have an oven, there is no need to purchase mitts.
Living Room
With living rooms, the situation is way simpler than with the other ones. As long as you have a comfortable place to sit and a TV set, you're almost good to go. A good idea would be to have a coffee table and all some magazines. Some hosts also leave travel guides with highlights of local attractions on such tables, which is a noteworthy idea too.
Bathroom
Bathrooms are the rooms that need the most supplies, and the list is indeed pretty large. We have made a separate article on the topic, in case you're interested in details. The shortlist of bathroom essentials goes as follows:
towels and mats
shelves and hooks
toiletries
a trash can
a mirror
a dryer
air fresheners.
Safety Supplies
No matter how comfortable your property is, the safety supplies are not the ones you can afford to ignore. First of all, there should be a first aid kit available. They are typically placed in the bathrooms, and we also recommend instructing the guests on the kit's location. In case you're planning to accept guests with kids, childproofing your apartment is also a good idea.
To provide your visitors with top-notch security, you will also need some hardware. Placing smoke detectors and alarms in every room and providing your guests with a fire extinguisher is a good idea. You could also leave the contacts of emergency services at a visible spot. Placing some anti-slip mats or stickers in the bathroom is a great way to prevent your guests from getting injuries as well.
Important Hardware
The list of hardware and equipment for your property should be individual, but we would still like to share some important items for you not to miss. For example, a Wi-Fi router is now a must-have for most apartments. The list can also include a TV set, a clothing iron, washers, dryers, and some other appliances.
For the kitchen, the list of equipment may be pretty long. You can provide your guests with an oven, a microwave oven, a dishwasher, a refrigerator, and many other appliances for cooking and cleaning. Additionally, you can have an air conditioner and a thermostat to let your guests adjust the temperature.
Smart home devices make up a whole other category of equipment you could get to your home. Building a network of smart home gadgets will not only increase the comfort of your visitors but also simplify your management a lot. For example, installing smart locks will exclude the necessity of handing over the keys to your guests. The list of smart home devices may include a smart TV set, smart locks, a smart thermostat, a doorbell camera, a smart speaker, smart power sockets, and other items.
Guest-Specific Supplies
Most apartments on Airbnb are aimed at specific types of guests, and there is only a small percentage of universal properties. Determining your target audience is the key to making your guests happier with their experience. In this section, we will list the supplies for the most popular categories of visitors, allowing you to make your property perfectly fit their needs.
Couples
Most couples that rent Airbnb properties are active travelers. Therefore, having a travel guide at your apartment is almost a must-have. In case you know the age of your potential visitors, you can adjust the suggestions correspondingly. For younger couples, you could prepare a list of local clubs, movie theaters, restaurants, and other attractions. For older couples, the guide may include peaceful walking routes, excursions, and others.
Another good idea would be to provide the couples with supplies to spend quality time at the property. For example, you could get a bubble bath, a subscription to a live streaming service, and other pleasant additions. Some small items like flowers and gift baskets may also have a great impression on your guests.
Families with Kids
If you're focusing on families with children, there are tons of opportunities for enhancing your service. In fact, we have a whole separate article on the topic, where we have covered all the important details. As a recap of that article, we will provide you with a shortlist of important supplies and amenities here. It goes as follows:
items for kids (coloring works, toys, storybooks, etc.)
proper cleaning
choosing wooden furniture over glass
childproofing
a proper description of your listing on Airbnb.
Guests with Pets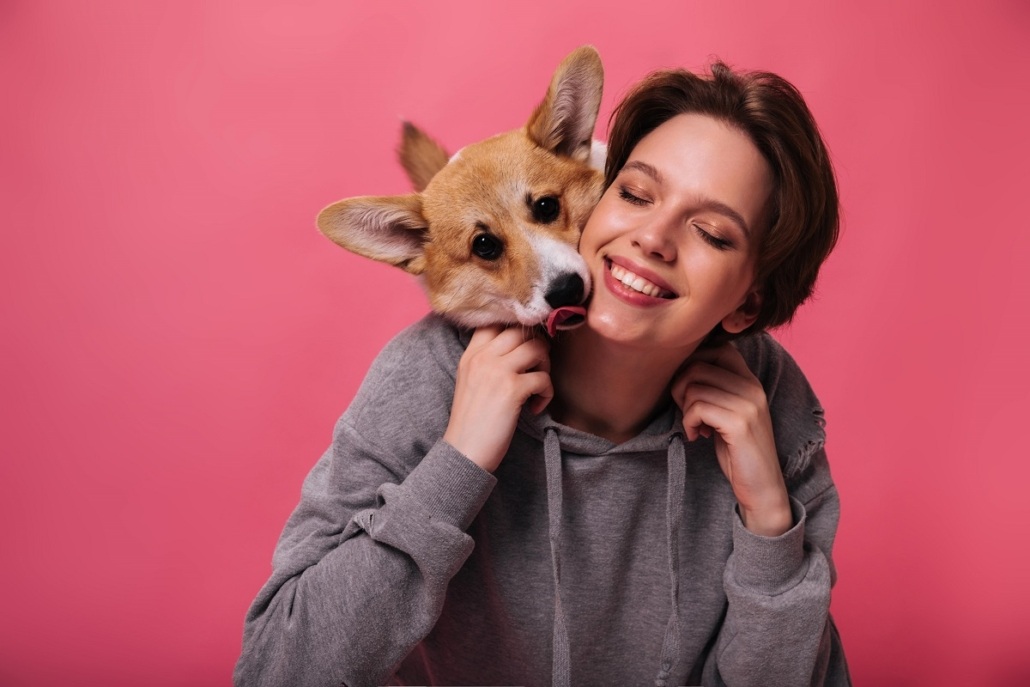 Making your apartment pet-friendly is easier than making it comfortable for families with kids, but there are some tricks as well. We have also made a separate article on the topic, where you will find all the necessary details. The shortlist of items and actions you will need for guests with pets includes:
ensuring the neighbors will be comfortable with pets nearby
having proper furniture for ill-behaved pets
enhancing your cleaning
enforcing floors and setting boundaries
buying pet food and bowls
buying some pet toys
implement a higher damage deposit and a pet fee.
People with Health Conditions
Some Airbnb hosts focus specifically on providing people with health conditions or impairments. Such people usually need very specific equipment and conditions, so you will need to individually upgrade your property. This may involve setting up ramps, making everything wheel-chair-accessible, placing the furniture properly, and other improvements.
Business People
There are many implementations to make your apartment fit the needs of business travelers. For starters, you should create a workspace for laptops. Business people are usually more concerned about their time, so implementing smart locks to let them check-in without waiting for you to hand over the keys may be a good idea. As business trips usually involve important meetings, you should assist the guests with all the necessary toiletries. Providing them with a clothing iron is important for the same reasons.
Explore Practical Guide to Prioritizing Essential Amenities for Your Airbnb and Essential Supplies for Your Airbnb Hosting Experience.