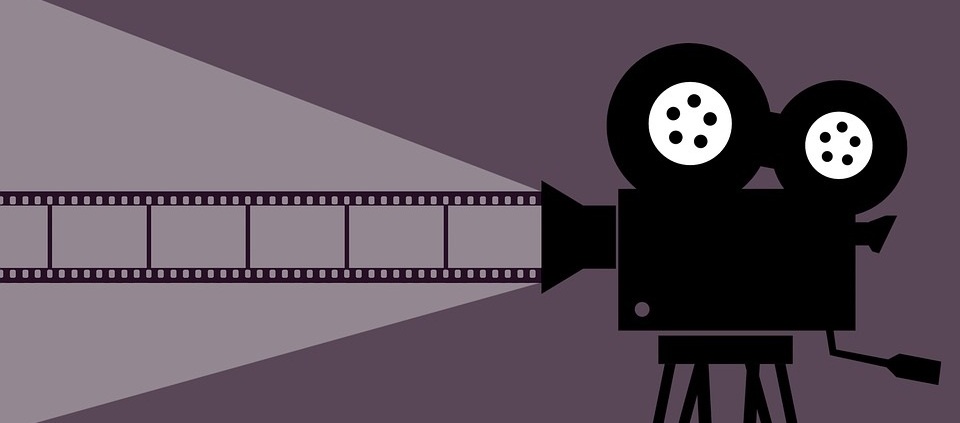 All You Need To Know About Using Airbnb Video For Promotions
1. What Is An Airbnb Video?
An Airbnb video is a promotional tool that aims to inform your potential guests about your listing in an interesting way. Though one cannot upload a video on an Airbnb listing, you can use other digital platforms to promote your listing. These platforms are your key for effective promotion outside Airbnb. Airbnb video is your opportunity to attract more viewers to your listing. It benefits your business in various ways.
2. Why Make An Airbnb Video?
Following are the advantages of creating an Airbnb video.
Strong Promotional Tool
Videos are an effective method of disseminating information. Numerous studies have suggested that videos tend to be in our minds for a longer time than just audio or visual tool. In today's digital marketing industry videos are considered strong promotional tools because they have a long-lasting and more effective impact on the viewers. People tend to stop and watch a video and thus lead more and more viewers to your listing. To make sure more people check out your listing don't forget to mention the link to the Airbnb listing when uploading the video.
More Engaging
Videos are more engaging than a simple photo or audio file. You ask yourself whether you will stop to look at a photo post or a video post? Video right? See that is why you need to create an Airbnb video to make sure that people stop and listen to what you are offering. Awareness is the first step in a customer's journey. You can create awareness only when you grab attention. Video is an amalgamation of visual and audio aspects, and that is why it is more engaging. People tend to stop to watch a video.
More Effective
Books were the first mass medium but movies became the most famous ones. The reason behind this is that videos are more effective. A motion picture leaves a greater impact on the viewer as compared to a photo or reading material. People might get bored reading about your listing and skip, but if you show them your property in a unique way then they might click on the link and even book your property.
Help Attract More Bookings
An Airbnb video uploaded on a digital platform reaches a wider audience. It can reach your target audience in India as well as in Australia. Since Airbnb video will help you reach more people it will bring a greater number of people to your listing resulting in more bookings. Airbnb video increases the conversion rate because it is more impactful.
Also read how to write Airbnb property description.
3. How To Make An Attractive And Effective Airbnb Video?
Know Your Target Audience
Your video should talk to your target audience. If you are targeting Airbnb business guests remember to make a sophisticated and more professional video. The content of your video will vary from audience to audience. So keep in mind who will be watching your video and get influenced by it.
Keep It Short
No one will sit through a full 7-minute video. The mantra of creating an attractive video is keeping it short. Your Airbnb video should be maximum 2 minutes long. Remember to mention the important points at the start so that it catches their attention and persuades them to watch further.
Add Visual Effects And Transitions
Video is a visual medium to express yourself and promote your listing. The more visually attractive your content is the more people will be engaged by it. So, remember to add effects and transition to add that X factor in your Airbnb video.
Check The Audio Quality
No matter if the Airbnb video has the perfect visual aspect, if the audio quality is cracking and filled with noise, people will be distracted very easily. Your efforts will go in vain if you fail to deliver high-quality audio. Attention span is decreasing day by day, that is why YouTube also has a short video option. Make sure that both your visuals and sounds are of high quality. You can add your voiceover or even use sound effects to enhance the impact.
Use Storytelling Approach
Everyone is bored by consuming the video about products. Just telling the features of your listing won't help you in attracting audiences. To grab their attention you have to narrate a story. Not only a story but your story. For effective promotion a strong connection with your audience is indispensable. Add value to your video to reach the heart of the audience and create more conversions.
Highlight The Neighborhood
Your guest will not only visit your place but also the neighborhood. If your locality is filled with fun and adventurous places then take the opportunity and incorporate your surroundings in the video. Tell them you are offering them a full package not only in the form of your property but also with an attractive neighborhood.
Display All The Attractions Internal And External
Your property's indoors and outdoors are both equally important. Remember to highlight all the beautiful aspects of your place in this video. Give them a tour and tell them about everything you are going to offer them. Show them the fully equipped kitchen as well as the relaxing poolside. If you miss out on detail then you might miss out on a potential guest.
Use Professional Equipment
Professional equipment is the secret of high-quality video. Airbnb video will be most effective when shot professionally. Along with the content, the quality also matters. You can use a drone to get the top view of your property. You can use a high-resolution camera to capture every pixel of your beautiful place. Make sure that your guests know that you are professional and along with the high-quality video you provide high-quality services.
Use Professional Services
If you are not well versed with the technology and don't have enough experience with videos you can always outsource videography. Hire a professional and ensure that your video is interactive and engaging. A professional videographer will know about the correct angles to highlight your property and the correct movements to create the thrill. Professional services are always advisable.
Stay Within Legal Boundaries
While creating a video you should make sure that you are not borrowing anything illegally. Many people create their videos without considering copyright limitations. Due to the easy access on the internet, you might download something copyrighted and later land into legal troubles. To avoid such situations verify the sources of every item you use in creating your video.
Communicate Clearly And Honestly
An Airbnb video will work only when people will understand it. For better understanding, clear communication is required. You have to make sure that you convey your message most simply. Do not complicate the communication within the video. If you are targeting a family on vacation, then try to display the fun corners of the house where they can enjoy their escape vacation. Talk about a relaxing and fun experience for the families. Similarly, for business guests clearly communicate that you have an installed desk and soundproof walls to allow your guests to work peacefully.
Include A Call To Action
In order to create conversions, you have to include a call to action in your Airbnb video. Tell your audiences what you are expecting from them. Guide them to come to your listing and check out your listing. If you upload a video without any call to action then you are leaving your audiences hanging. If you desire to take full benefit from an Airbnb video then request your guests to take the next step in your favor. Ask them to click the Airbnb listing link. Ask them to plan their vacation in your city and book your property. Include a call to action instructing them to at least check out your listing. Anything in your favor would help you create conversions. Previous studies have proved that videos with a clear call to action create more conversions than videos without them.
How to take good Airbnb photos for your listings read here.
4. Where To Upload Your Airbnb Video?
YouTube
YouTube is the advisable platform to upload your Airbnb video. It is one of the most famous videos streaming sites in the world. It will help you reach a wider range of people. From families to backpackers everyone uses YouTube and thus it is an ideal platform for uploading a promotional Airbnb video. Attach relevant tags with the reviews to reach the target audience. For example, use "Vacation rental", "Airbnb" etc.
Instagram
Instagram is the hub of generation Z. If you are targeting the younger audience who plan solo trips, then Instagram IGTV is the perfect platform for uploading the promotional video. Before uploading your video on Instagram ensure that your video is aesthetically appealing. The benefit of Instagram is that its users mostly depend on digital platforms for making their buying decisions. Treat Instagram IGTV as your opportunity to influence your target audiences. Include a call to action and request the viewers to like and share to increase the engagement rate. Keywords and hashtags are the souls of Instagram. Relevant hashtags will help you to reach the target audience. For example, you can use popular hashtags such as #vacation, #Airbnb, #bunglow, etc. Choose your hashtag based on your target audience and the type of property you are listing. 
Explore Instagram Mastery: The Airbnb Host's Guide to Boosting Bookings
Facebook
Facebook is still the favorite social media platform for many of the millennials and generation Y. People above the age of 30 prefer browsing on Facebook to make their buying decisions. The users of Facebook rely on reviews, so remember to ask your previous guests to leave comments and reviews on the Airbnb video.
5. How To Promote Your Airbnb Video?
Uploading your Airbnb video is not the last step in this process. Now you have to make sure that it reaches a larger number of people. For ensuring more views of your video you will have to use promotional tools. Spreading a word of mouth offline in your close circle would also work to a great extent. However, for better results share the link of the video on other social networking sites such as WhatsApp, Pinterest, and Twitter. Attach an attractive description with the link so that people are compelled to click. Spread your video far and wide so that more people check your listing on Airbnb.
Airbnb video is a masterstroke to promote your listing. If you do your research before making an Airbnb video and uploading it then you might benefit the most from it. Airbnb video is beneficial when it is strategically created and promoted. Videos are the emerging trend in digital marketing, and you can take full advantage by creating your own Airbnb video. All the best for promoting your listing effectively.